Elevate Your Everyday with Joyful Purpose
At the Good Things Market, we believe in the power of living with intention, embracing the simplicity of farm life, and finding joy in the little things. Our handcrafted crates and boxes bring the rustic charm of Colorado's elevated farms right to your doorstep, inspiring you to infuse your daily routine with purpose and delight. Unbox happiness, embrace the farm vibe, and let every moment be filled with good things.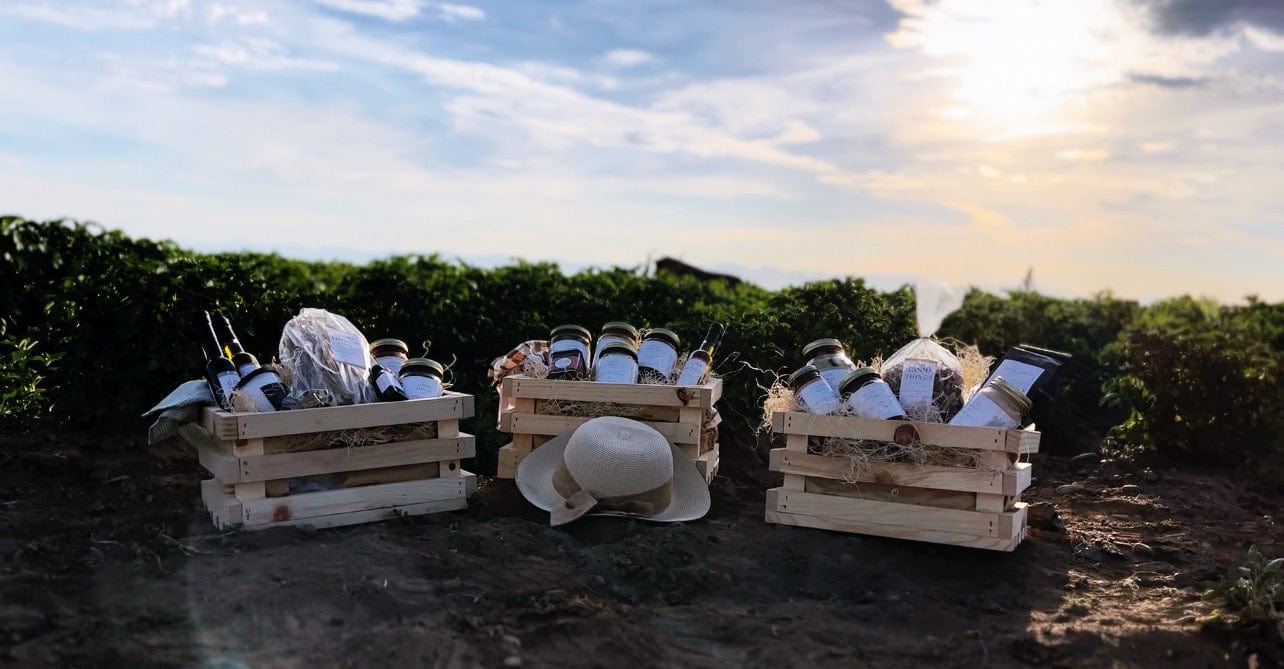 A carefully crafted selection of
Gift Crates & Boxes
brimming with the finest artisanal delights from our picturesque Colorado farm shipped nationwide.
Shop Crates & Boxes
Main Character Vision Board Workbook
This workbook is designed to empower women to take charge of their lives, embrace their dreams, and manifest their aspirations.  By creating a vision board, you will visualize your goals and desires, making them more tangible and attainable.
FREE DOWNLOADABLE WORKBOOK
Gourmet Baja Fish Tacos Recipe E-Book
Our Baja Fish Tacos were our number one ordered item at our highly rated Colorado eatery. Now these chef-created recipes are yours!
Click Now and Get Started!
Don't miss this opportunity to get your hands on the ultimate Baja Fish Tacos recipe e-book! Embrace the flavors of the coast. Click now and let the taco adventure begin
FREE E-BOOK
Our Story
Step into the heartwarming tale of our company's harrowing beginning and the innovative spirit that brought us success.
Not Your Typical Blog
In fact, it (and we're) a little different. Our vision is to someday become the go to resource for women looking to live a more on purpose joyful life. That big dream means we are constantly creating content to serve our growing community.
As a serial entrepreneur, writer, story-teller, creator, and researcher, I find the blog is the perfect place to explore and share this joyful journey with you.